Riverstone Roofing Slate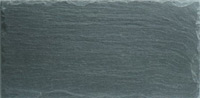 Riverstone is mined from the San Luis quarry in the La Florida region of central Argentina, and is one of the highest quality roofing slates and is suitable for a wide range of applications. Beautiful, cost-effective and guaranteed to perform to the most demanding international standards, Riverstone is in demand throughout Europe and the US and its popularity is growing rapidly within the UK.
The slate dates back 560 million years to the Cambrian era and has been quarried by the people of La
Florida for hundreds of years.

Riverstone is a distinctive grey/green colour. The colouring is completely natural and will not fade even when exposed to the harshest of environments. Riverstone is available with a dressed edge finish.

The slate comes in a choice of two thicknesses (Ultra and Ultra Heavy) and in a variety of sizes to suit most traditional and historical listed buildings.

Learn more about Riverstone Roofing Slate
Riverstone Slate Photos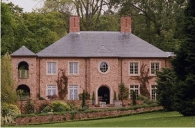 New Home SW England
Click image to enlarge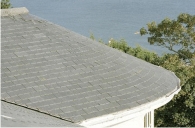 Luxury Apartments
Click image to enlarge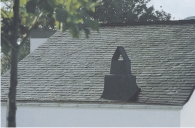 Montana Roof
Click image to enlarge
Features and Benefits
Fire:

The slate is completely non-combustible

Optical: The colour of Riverstone slate is natural and devoid of artificial pigments. It does not fade in sunlight.
Climate: Riverstone slate is non-porous and its very low coefficient of expansions means that it is unaffected by changes in temperature.
Chemical and Biological: The slate is stable with no adverse reaction in polluted environments (i.e. acid rain).