Pennsylvania Grey Slate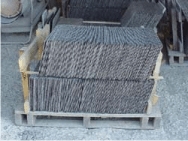 Penn Big Bed Slate Co., Inc. has been producing distinctive "blue/gray" slate from their historic Pennsylvania slate quarry since 1934. Their roofing slate is all natural stone, hand split and hand dressed. .
Pennsylvania slate runs to the blue/grey tones, the tones known as sky-color blends. These cooling colors furnish the contrast needed to bring out the full beauty in any building face. It is one of the most versatile of roofing materials lending itself to any style of lay dictated by the architecture of the building. Variations of the blue-grey tones may produce solid color patterns or multicolored patterns of lay.
By varying widths you may also create desired patterns to compliment the building style. You may want to chose one of our slates that were imported from another country or mined in another state. A real slate is as versatile as it is strong, and slates from different quarries may be mixed in any combination.
Pennsylvania Slate Photos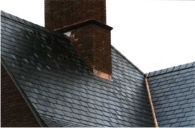 Pennsylvania Slate 1
Click image to enlarge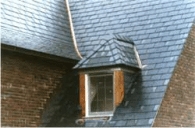 Pennsylvania Slate 2
Click image to enlarge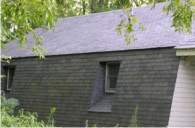 Pennsylvania Slate 3
Click image to enlarge