Inspire Roofing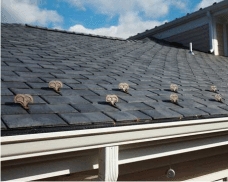 InSpire Roofing stands up to the toughest weather and harshest conditions. Produced to stand up to Class 4 hail, and winds in excess of 110 mph, InSpire delivers performance that leads the industry. Our proprietary blend creates excellent weathering properties and UV stability allowing us to deliver a product that looks like slate but performs bett er as it will not lift , cup, warp, or break. Class A or C fi re ratings available. Backed by a 50-year transferable limited warranty.
With the widest range of color options in the industry, featuring 7 standard, 11 premium, and 7 blended colors, InSpire roofing makes it easy for homeowners to express their eclectic style. Colors remain consistent from one order to the next, year after year, due to our color-through process.
The architectural elegance of this slate-like product comes from the patented molding process that creates varied edges and surfaces for a natural effect, adding a premium value to homes without the high cost and diffi cult maintenance of authentic slate.
Inspire Roofing Photos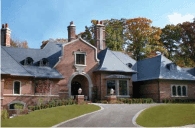 Inspire Roofing 1
Click image to enlarge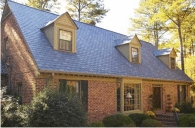 Inspire Roofing 2
Click image to enlarge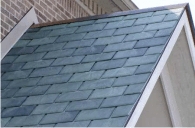 Inspire Roofing 3
Click image to enlarge
Available Color Options

Standard
| | | | |
| --- | --- | --- | --- |
| Stone Black | Dover Grey | Slate Grey | Pewter Grey |
| Charcoal Grey | Plum | Emerald Green | |
| | | | |
| Premium | | | |
| Terra Cotta | Brick Red | Red Clay | Red Cedar |
| Chestnut Brown | Summer Green | Moss Green | Forest Green |
| Cedar Brown | Dover Grey | Wheat | |
| | | | |
| Blended | | | |
| Green/Black | Grey/Black | Green/Grey | Red/Black |
| Red/Grey | Red/Green | Plum/Green | |