Del Carmen
"Blue Back"

Slate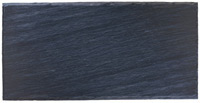 Del Carmen is specially and exclusively quarried from the Del Carmen quarry in North West Spain to offer customers a top of the range slate usually sought by demanding markets such as Germany or France.

Del Carmen roofing Blue-Black roofing slate has a distinctive riven texture; the deep blue-black colour is totally natural and will not fade, even in the strongest sunlight.

Del Carmen is a high-density slate that does not crack, when fixed properly. It is almost totally inert and shows no reaction in polluted atmospheres. It is also non-porous and will not support the growth of mosses or lichens. It is also unaffected by insect attack. Whereas most slates sourced from Spanish quarries have a transverse grain, Del Carmen slates are notable for the rare characteristics of a longitudinal grain.
Del Carmen Ultra is supplied with a written guarantee of 75 years.
Del Carmen Slate Photos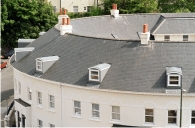 Del Carmen 1st
Click image to enlarge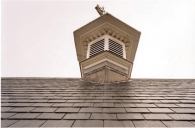 Del Carmen 1st
Click image to enlarge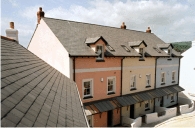 Del Carmen Ultra
Click image to enlarge

Features and Benefits
Fire:

The slate is completely non-combustible
Optical: The colour of Del Carmen slate is totally natural and devoid of artificial pigments. It does not fade in the sunlight.
Climate: Del Carmen slate is non-porous and its very low coefficient of expansion means that it is unaffected by changes in temperature.
Compatibility: Del Carmen is compatible with virtually all building products.
Chemical and Biological: The slate is stable with no adverse reaction in polluted environments (i.e. acid rain).